Getting to know Quiet Light – Patrick McDonough – Creative Director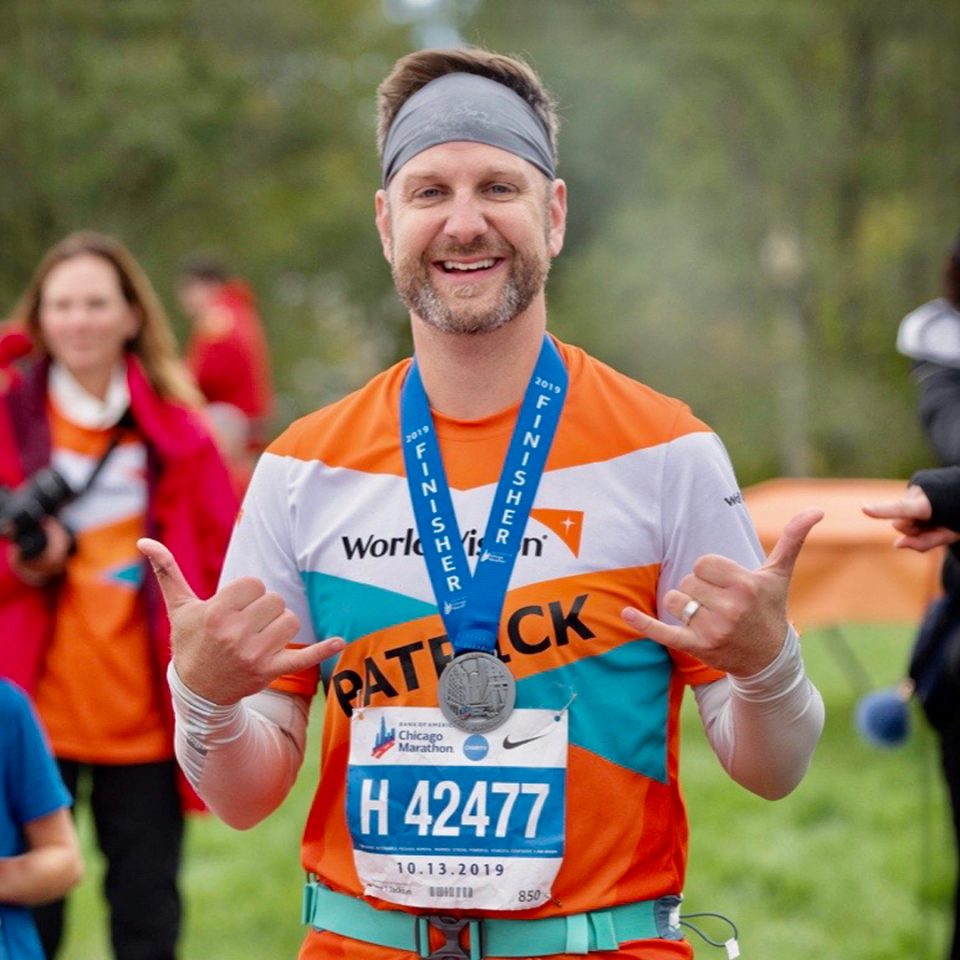 Q: Where are you from originally?
A: I'm originally from the small town of Burlington, Wis., known as the 'Chocolate City' for the Chocolate Fest they throw every May, but after my first 11 months, my parents decided that the 'Christmas Card Town' of Elkhorn, Wis., a couple of cities to the west, was more befitting their style.
Q: What do you like to do in your spare time? Hobbies?
A: As a parent of young kids, I find my spare time is filled with sidewalk chalk, made-up stories at night (so far there have been quite a few princesses, a llamacorn, a lost penguin and a grumpy landowner named Billy Bobby.) But for myself, I really like to run and am glad my youngest is catching that bug too.
Q: What is your favorite food?
A: I would have to say eggs as I probably haven't gone a day without one or two in years. But, my favorite dish is a slow-braised pork shank…or the sage pork loin from Abreo​ here in Rockford.
Q: Do you cook – if so, what is your specialty?
A: I love to cook…but I don't get to do it very often. I love to make a riff of shakshuka. Here's my version: Music (usually Brazilian jazz or similar) will be playing in the kitchen with the smell of tomato sauce wafting through the house….
Each plate gets a small pile of fresh arugula tossed with olive oil, lemon juice, and salt and pepper.
On top of that, I place one over-easy egg.
Then I spoon out a good portion of slightly pepped up tomato sauce. (Jarred spaghetti sauce works well too.)
Top with a good helping of shredded parmesan cheese.
Serve with a lightly toasted piece of sourdough bread from Crust & Crumbles​ on the side.
Q: Do you have pets?
A: Yes, we have a loveable little guy named Finley. You can read all about the dapper little fella right here: https://www.instagram.com/p/B2FYM5EJuji/