Want to join in on the bunny ear fun? It's a fresh, fun Easter idea to get the family creativity flowing. Follow the instructions below to create your own bunny ears. Let's hop to it!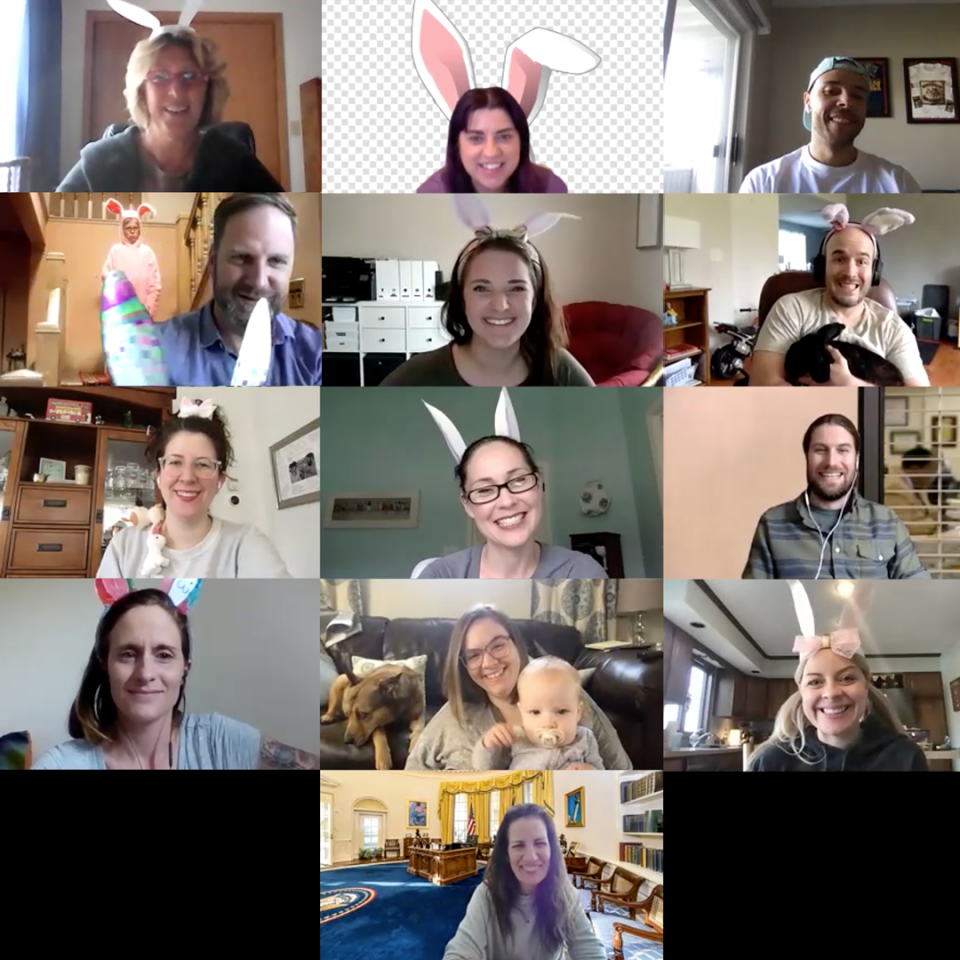 Supplies needed:
Scissors
Clear tape
Colored pencils, markers, crayons, or any other coloring utensils
Any additional embellishments: buttons, glitter, etc.
Instructions:
Download the PDF. Included is the template for one set of bunny ears.
Print out the pages full-size on letter-sized paper. Feel free to use colored paper, construction paper or any other paper of your choosing. If it's a heavy-weight paper, you may need to print the template and then trace on the thicker paper.
Carefully cut out bunny ears using scissors. Note: the side with the lines on it will be the backside.
Cut out the bands for the headband portion. The side with the printed lines will be the backside/inside of the band. Tape together using clear tape. Once you have 2 or 3 bands taped together, hold the band around your head to check the circumference. Add or trim accordingly, so the band fits comfortably around your head. You can wear the band around your forehead or towards the top of your head, more similarly to how a headband accessory is worn.
Create your design on the ears (and band if you haven't already). Let your creativity shine!
Pro tip: if adding a design to the band, do this before taping the two ends of the headband together.
Once your masterpiece is complete, it's time to put it all together. Tape the ears to the backside of the headband using the rectangles on the backs as guides. The top of the rectangle should line up with the top of your band. Use tape to secure both ears to the headband. Placement is up to you, but we used 2-inches between the inside edges of the rectangles. If wearing like a headband, fold the ears forward so they stand up straight once it's on your head.
Put your bunny ear headband on and snap selfies, parade around the house or video chat your friends. Enjoy!