Recipe Of The Month: Warm and Wintery Squash Soup
At QLC, food is our specialty in and out of the office. Our creative director, Patrick, takes his creativity from the office to the kitchen with our Recipe of the Month: Patrick's Warm and Wintery Squash Soup. Get the recipe below.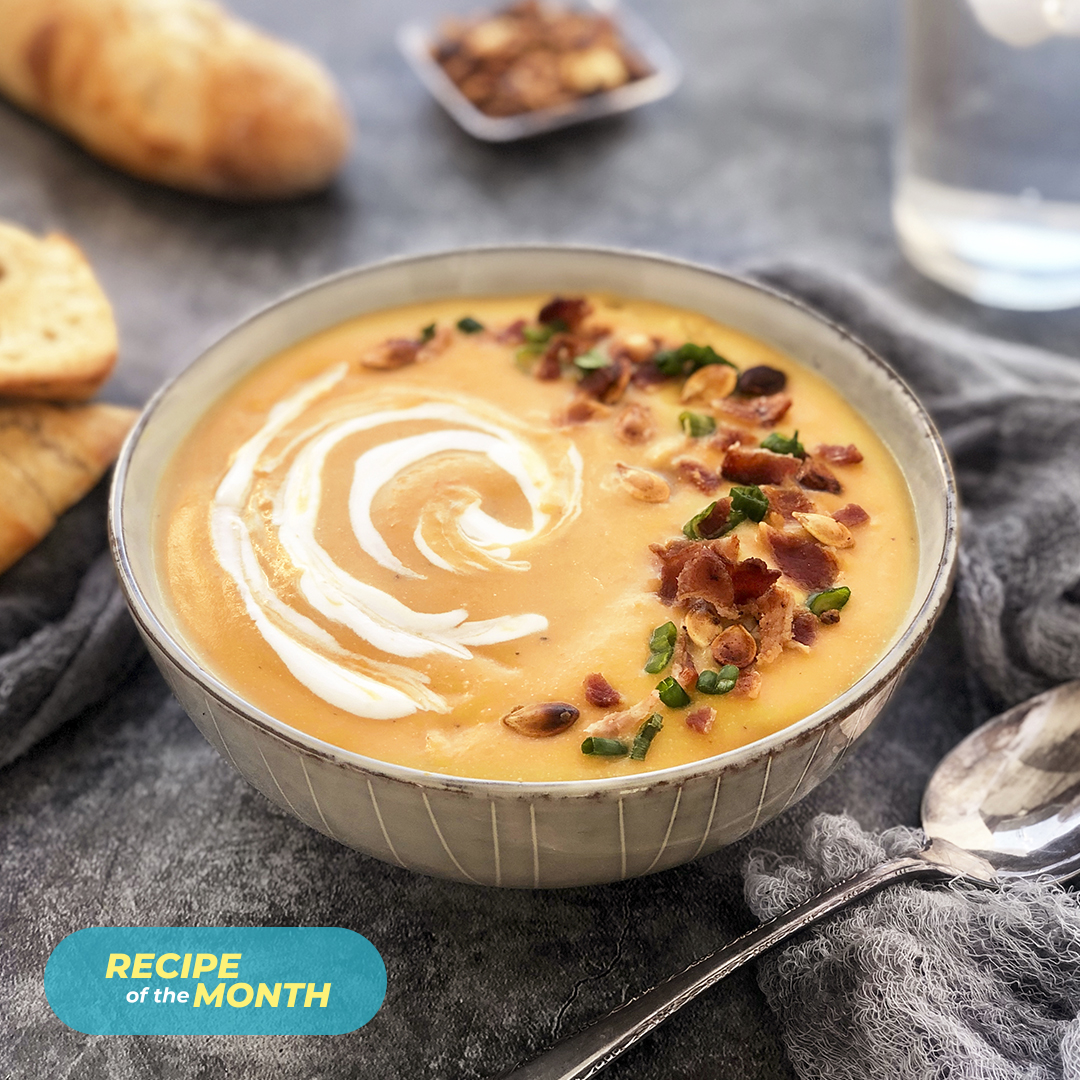 Ingredients
1 large butternut squash
1 medium acorn squash
½ cup apple cider
½ cup heavy whipping cream
2 Tbsp. brown sugar
½ stick unsalted butter
Salt to taste
Pepper to taste
1 tsp. Tabasco
½ cup sour cream for garnish
½ cup crumbled bacon for garnish
½ cup diced scallions for garnish
Directions
Cook the butternut and acorn squash with brown sugar and salt and pepper in the oven at 350 degrees until done. (poke with fork to determine when it's tender)
Remove the squash from the oven and let cool slightly. Then scoop it into a large soup pot. Do not turn the heat on yet.
Next add apple cider, whipping cream, butter, Tabasco, and salt and pepper and stir thoroughly.
Then once stirred use an immersion blender (or carefully transfer to a mixing bowl and use a mixer) to blend the soup into a smooth bisque-like consistency.
Set the heat to medium low and stir occasionally until fully heated through.
To plate, ladle the soup into a flat bowl and garnish with the bacon and scallions and a drizzle of sour cream. (NOTE: for the sour cream use a pastry bag with a fine tip, or put it into a ziplock bag and cut a small hole in one corner of the bag.)
Enjoy!