Recipe Of The Month: Jalapeno Popper Chicken Skillet
We introduced you to Kat Cook earlier this month. And because everyone at QLC is a foodie inside and outside the office, we have one of her signature recipes to share with you.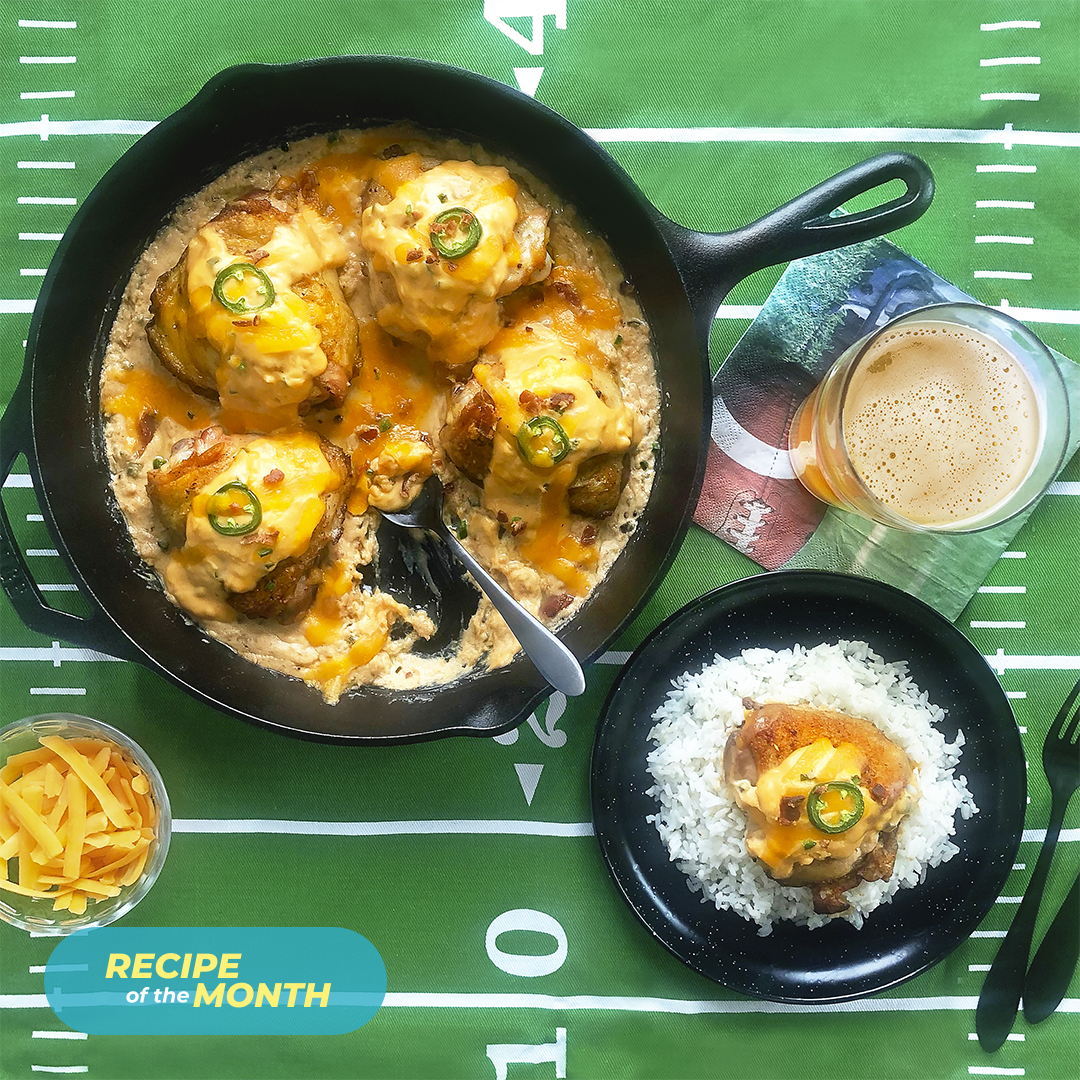 Ingredients
3 Tbsp. butter/cooking oil
1.5 lbs. chicken thighs
4 jalapenos; 3 chopped, 1 sliced into thin rounds
½ yellow onion, chopped
3 tsp. chopped garlic
6 slices of bacon, cooked & crumbled
8 oz. cream cheese
5 oz. sour cream
2 cups shredded cheddar
salt & pepper to taste
Directions
Preheat cast iron skillet over medium heat; while warming, season chicken thighs with salt & pepper. Add 2 Tbsp. butter/oil to skillet. Brown thighs until cooked through, then remove from pan and set aside to cool.
While chicken is cooling, add 1 Tbsp. butter/oil to skillet along with diced jalapenos and onions. Cook until softened (about 5 min) then add 3 tsp. garlic until fragrant (about 30 sec). **While jalapenos/onions are cooking, go ahead and preheat oven to 375 and cut chicken into bite-sized pieces. *An extra set of hands for this step is helpful.
Add bacon, cream cheese and sour cream to skillet, stir to combine, and turn heat too low. Once combined, add chicken back to pan and stir again. Then, add ½ cup shredded cheddar and stir again.
Top skillet with remaining shredded cheddar and sliced jalapeno rounds. Put skillet in oven, uncovered for 20 minutes (broil for an additional 3-5 minutes if you would like cheese to be crispy).
Serve over rice, if desired