Recipe Of The Month: Zucchini Quiche
Brunch at home. But make it fancy.
VP Group Account Director and egg lover, Valeri Lea shares her grandmother's Zucchini Quiche recipe on our blog today—just in time for Easter weekend.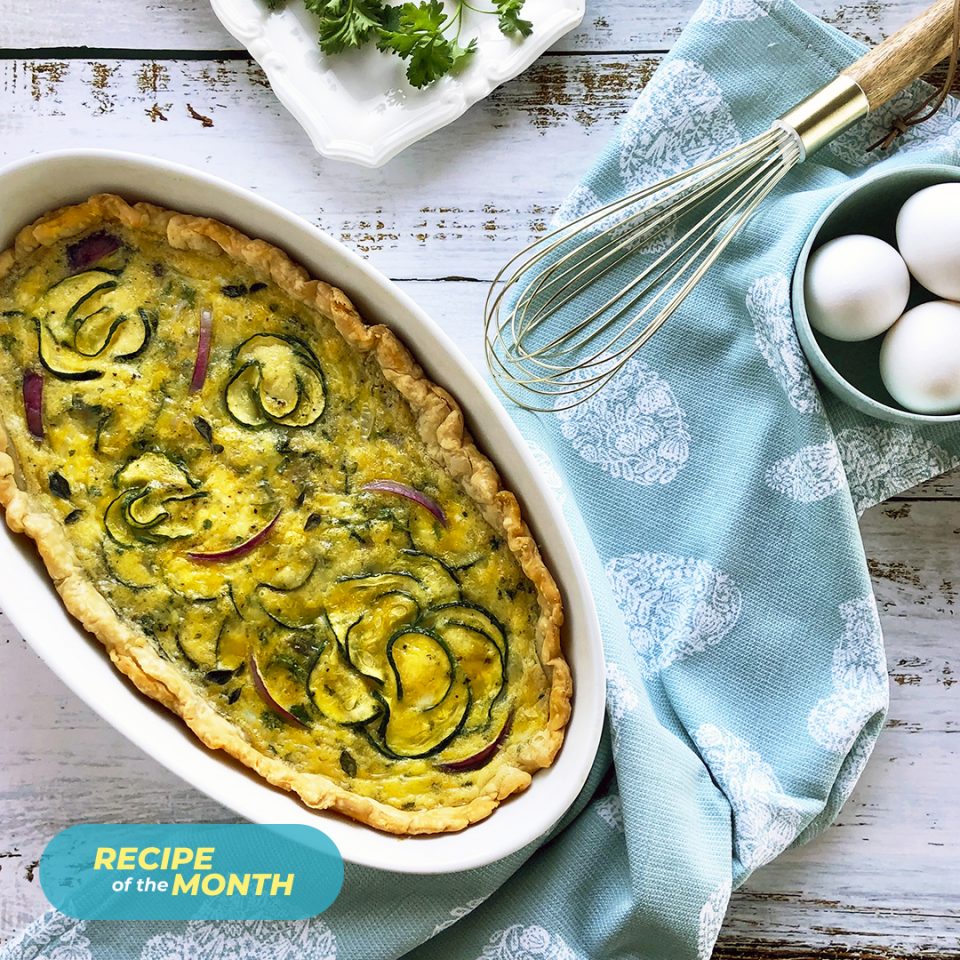 Ingredient List:
4 cups thinly sliced, unpeeled zucchini
1 cup coarsely chopped onion
½ cup margarine or butter
½ cup chopped parsley or 2 TBSP parsley flakes
½ tsp. salt
½ tsp. pepper
¼ tsp. garlic powder
¼ tsp. basil leaves
¼ tsp. oregano leaves
2 eggs well beaten
8 oz. (2 cups) shredded mozzarella
Pie crust or 8 oz. can of crescent roll dough
2 tsp. prepared mustard
Directions:
Heat oven to 375˚F. In 10-inch skillet, cook zucchini and onion in margarine until tender, about 10 minutes. Stir in parsley and seasonings. In large bowl, blend eggs and cheese. Stir in vegetable mixture.
If using crescent roll dough, spread dough along bottom and sides of ungreased 11-inch quiche pan, 10-inch pie pan or 12×8-inch baking dish. Spread crust with mustard. Pour vegetable mixture evenly into crust.
Bake at 375˚F for 18 to 20 minutes or until knife inserted near center comes out clean. (If crust becomes too brown, cover with foil for last 10 minutes of baking.) Let stand 10 minutes before serving. Cut into wedges to serve. Serve hot, 5-6 servings.