Recipe Of The Month: Sweet-Tart Cobbler
With Valentine's Day around the corner, we have sweets on the mind.
So our Art Director Diana Early utilized heart-shaped cookie cutters to put her own spin on a classic blueberry crisp, creating this Sweet-Tart Cobbler.
After swooning over her rolling pin, Diana also gave us a behind-the-scenes peek at her process of picking out props:"Determine if there is a theme to tie in, is that done within the food itself or by the outer elements. If there are plump blueberries, I want the viewer to 'taste' the tartness of the berries, if there is a crusty bread, I want them to 'hear' the sound of tearing the bread."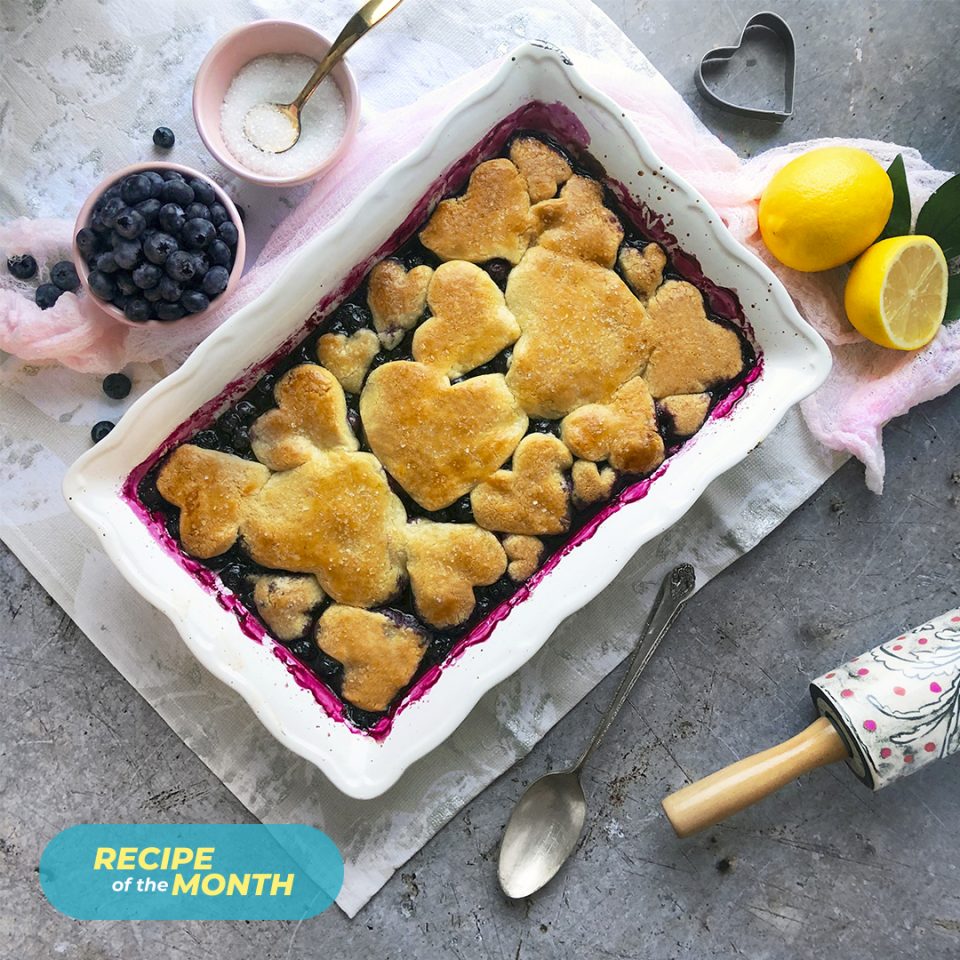 Find the full recipe here: http://bit.ly/36ZfnSH.