Tails Wagging and Tongues Lolling: The Latest in Pet Food Flavors and Their Impact on Formulation
Just when you thought it couldn't get any more 'pawsome', we've found brands that have taken inspiration from the health food trend in the human world.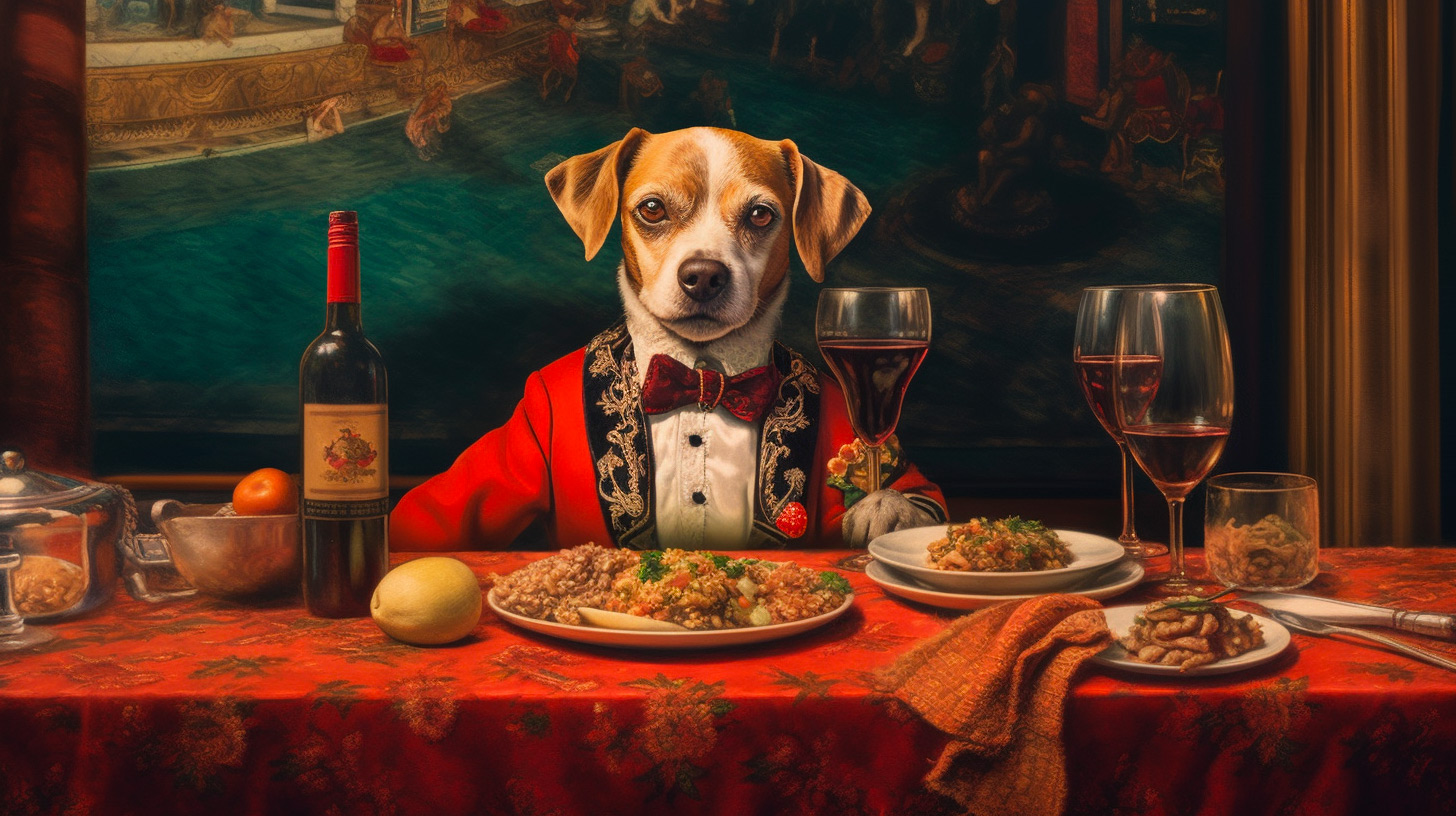 Let's embark on a tasty journey, one that will have our furry companions wagging their tails in delight and drooling over their bowls in anticipation. As you know, we're all about flavor, and today we're talking about the latest trends in the pet food industry. (Spoiler Alert: It's not chicken and beef anymore!)
The times, they are a-changin', and so are our pets' palates. Gone are the days when your pet's dinner choices were as simple as canned tuna or that oddly shaped dry food that they seemed to enjoy, despite its resemblance to tiny hockey pucks.
Let's dive headfirst into this delectable world of pet food flavors!
First on the menu, we have the delightful foray into the world of gourmet seafood. Yes, you read that right, seafood. 'Lobster Bisque for Fido' and 'Shrimp Scampi Feast for Kitty' are no longer just daydreams of a pet food marketer gone wild. Some companies are taking the plunge into the deep end, creating flavors like 'Grilled Salmon Delight' and 'Crab Cakes à la Feline'. Rumor has it, pets are gobbling these up faster than you can say 'Bon Appétit'!
Just when you thought it couldn't get any more 'pawsome', we've found brands that have taken inspiration from the health food trend in the human world. We're seeing pet foods flavored with superfoods like kale, quinoa, and even turmeric. Imagine this – 'Free-range Chicken and Quinoa Delight', or 'Tuna and Turmeric Sensation'. It's enough to make even a human salivate!
Then, there are the adventurous brands dipping their paws into the world of exotic fruits. Would you ever have imagined feeding your dog 'Mango and Chicken Medley'? How about a 'Papaya and Fish Fusion' for your finicky feline? These flavors might seem like the result of a late-night brainstorming session in the pet food labs, but they're hitting the shelves and, surprisingly, they're being received with eager sniffs and licks.
And let's not forget about the dessert course. No, we're not suggesting you feed Fluffy a slice of cheesecake (as tempting as it might be). However, flavors like 'Pumpkin Pudding' and 'Blueberry Bliss' are making waves in the pet food scene, adding a sweet finish to your pet's dining experience.
Now, let's talk about the impact these flavor revolutions are having on the pet food manufacturers themselves.
With the advent of unique flavors such as 'Grilled Salmon Delight' and 'Mango and Chicken Medley', sourcing has become a significant factor. Manufacturers are now required to find high-quality, food-safe sources of ingredients that were previously not associated with pet food. This shift has led to new partnerships and collaborations with suppliers, some of which may be located in different parts of the world.
Nutritional balance is key. Manufacturers have always had to ensure that pet food provides a well-rounded diet for our furry friends. With the inclusion of new ingredients, this balancing act has become more challenging. They must consider the nutritional content of these new ingredients, ensuring they complement the rest of the diet and provide the necessary vitamins, minerals, and other essential nutrients.
Safety is paramount in pet food production. Ingredients like seafood and exotic fruits require different handling and processing to ensure they're safe for consumption. This shift has led to changes in processing techniques, the need for more advanced equipment.
Are you an ingredients manufacturer looking to promote your products to the pet food industry? Then you've come to the right people. Contact us to get the conversation started.