Is It Time to Refresh my Brand?
Why (and how) you should be refreshing your brand


Stale, old, outdated, worn – this doesn't just describe a 90s wardrobe. It can also describe a brand. Over time, clothes that were once cool or trendy can become unfashionable (remember stirrup pants?). The same can be true of brands. With brands, what was once used to create a favorable impression can instead have the total opposite effect.
Your branding is the first impression a customer has with your company and your look and feel say a lot about what kind of company you are. Are you innovative and modern or struggling to keep up? Do the brand colors, font style, voice and approach all reflect not only what your company is and does, but what the company's strategic vision for the future is. If these elements are outdated or tired, your customers may think your company is not as polished and capable as your competitor. It is a subtle differentiator in some cases, but would you feel more comfortable giving your large sum business to a firm that looks outdated (what else are they doing that is outdated), or one that was polished, modern and on the cutting edge?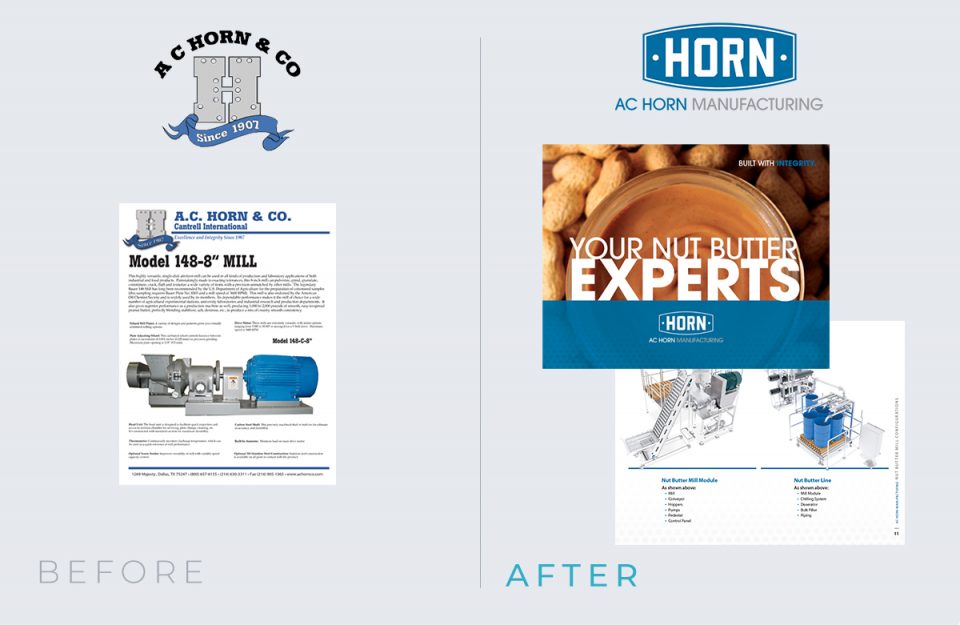 What do you do if your brand may be getting stale?
A brand refresh is a great way to give your brand look and feel a facelift without completely redoing its core elements. It's mainly an aesthetic update — an important one — to make sure your brand remains current, impactful and appealing to your target audience.
You may be thinking: "A brand refresh? Tell me more."
Although the main, and most visible, element of branding is the logo, a brand refresh can (and should) be more widespread. When doing a refresh, you should examine all the visible elements of your brand — from the font on your business cards to the tone of voice and images on your website — to make sure they are all elevating your brand.
For example, changing from dark to lighter and brighter images can make your brand feel more modern. Tweaking the brand colors slightly to reflect the hues of today and selecting fonts and type treatments that are more current can keep your brand relevant.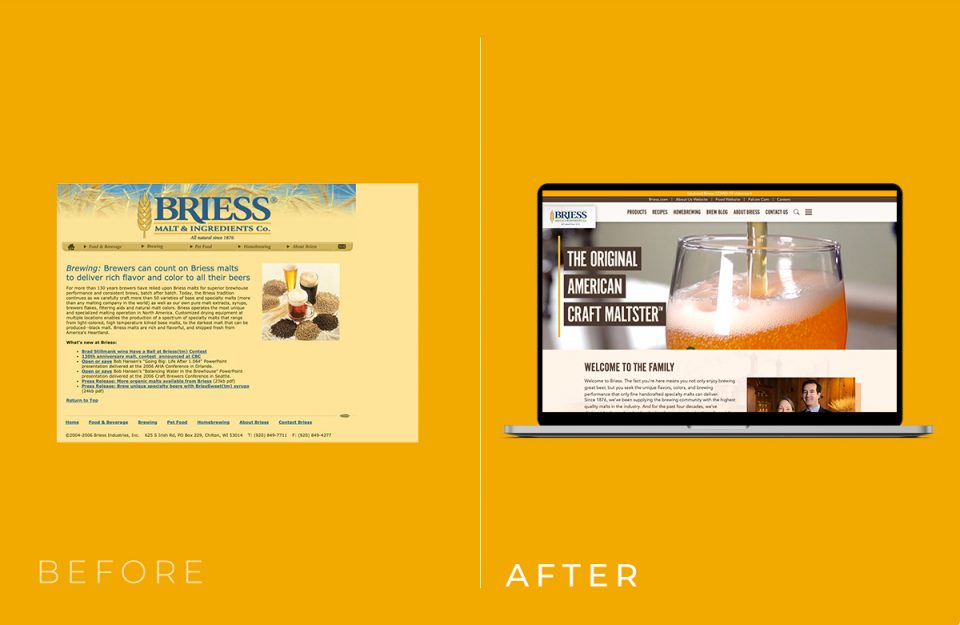 If you've had the same logo for decades and changing it seems impossible, we get it.
But, think of the most famous brands you can. You might come up with McDonald's, Starbucks, Coca-Cola, Apple, Wal-Mart. Each of these brands is very recognizable, and each one has refreshed its branding over time without completely changing its logo! If your logo is nearly sacred at your company, that's ok. In these cases, a refresh is more of an evolution of the logo and branding rather than a revolution. It doesn't involve countless focus groups and paying a design firm to reimagine your identity, it is a gentle update and can often be effectively done with some very simple and subtle changes.
How do you implement all of this?
We hear you! While we recommend having the branding be consistent across all touchpoints, we know that sometimes it is just not logistically or financially possible for companies to "flip the switch" and execute a fully refreshed brand. In these cases, we recommend implementing the new branding in phases. There will be some overlap of the old and refreshed branding for a bit, and that's fine. Just make sure there is a plan in place to finish the switch!
How often does a brand need a refresh?
There is no set rule on how frequently brands need to be refreshed. Companies usually begin the process when their marketing materials feel outdated. Think of it this way – if you are looking at your identity and feel that it does not represent the best version of your brand, then you can assume that your customers (and potential customers) are getting that sense as well. Another time a refresh may be in order is when your branding materials don't reflect who you are as a company. If the adjectives you can use to describe your marketing materials are not the same ones that describe your brand, a refresh may be in order.
Frequent brand refreshes over time will keep your brand modern and fresh and will cost less than waiting 10-20 years and re-vamping the entire look and feel. If you are gradually updating the brand over time, you never have to implement a drastic brand renovation, you had been keeping up with the times — visually speaking — all along.
Okay, it's time. You're ready – now what?
A refresh should be done thoughtfully and strategically. The first step we recommend is an audit to evaluate your brand's strengths, weaknesses and position in the market – and where you want to be in the market. Then a review of brand identity and marketing materials to see where and how this messaging should be communicated.
If that sounds like a lot, we are here to help! We do this sort of thing all the time. Contact us with your branding challenge. We're ready to make sure that your brand makes a great lasting impression.