3 Under-the-Radar Site Metrics to Pay Attention to When Refining Content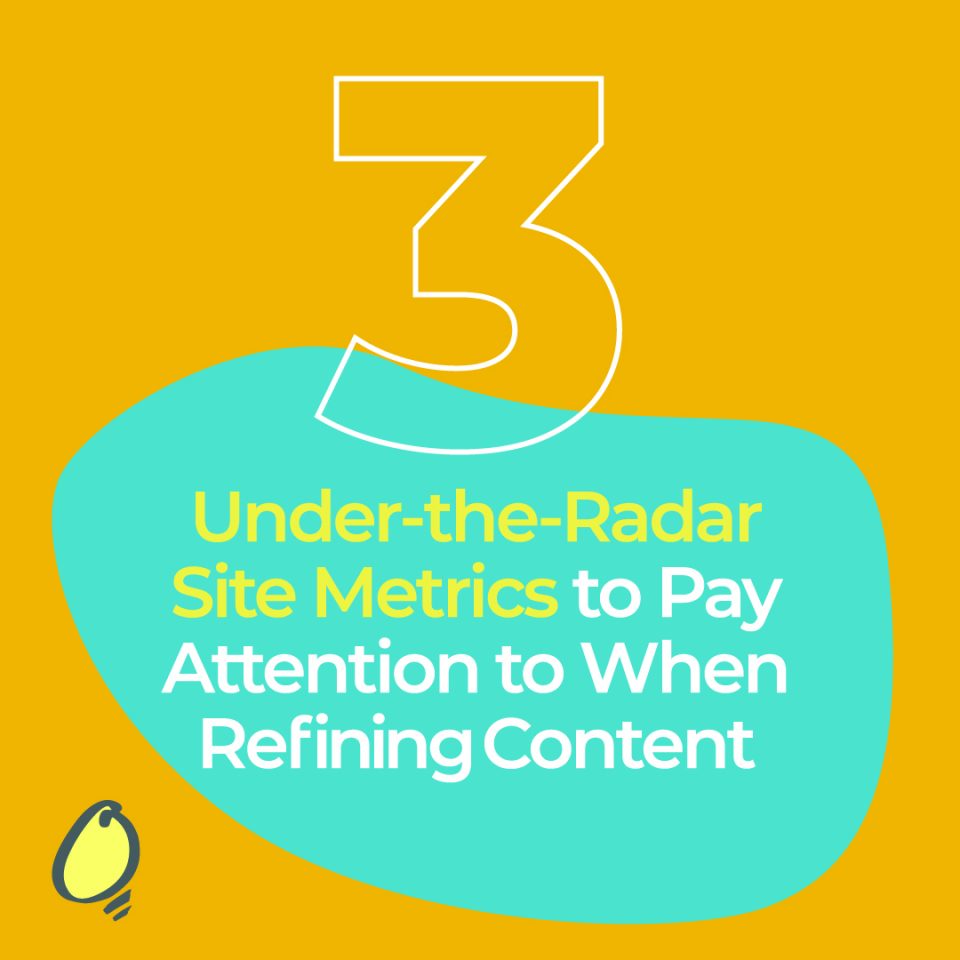 Impressions. Click-through rate. Bounce rate. These are all metrics that may immediately come to mind when you think about analytics.
However, here are three metrics that often go unnoticed and that can really help refine and elevate your content.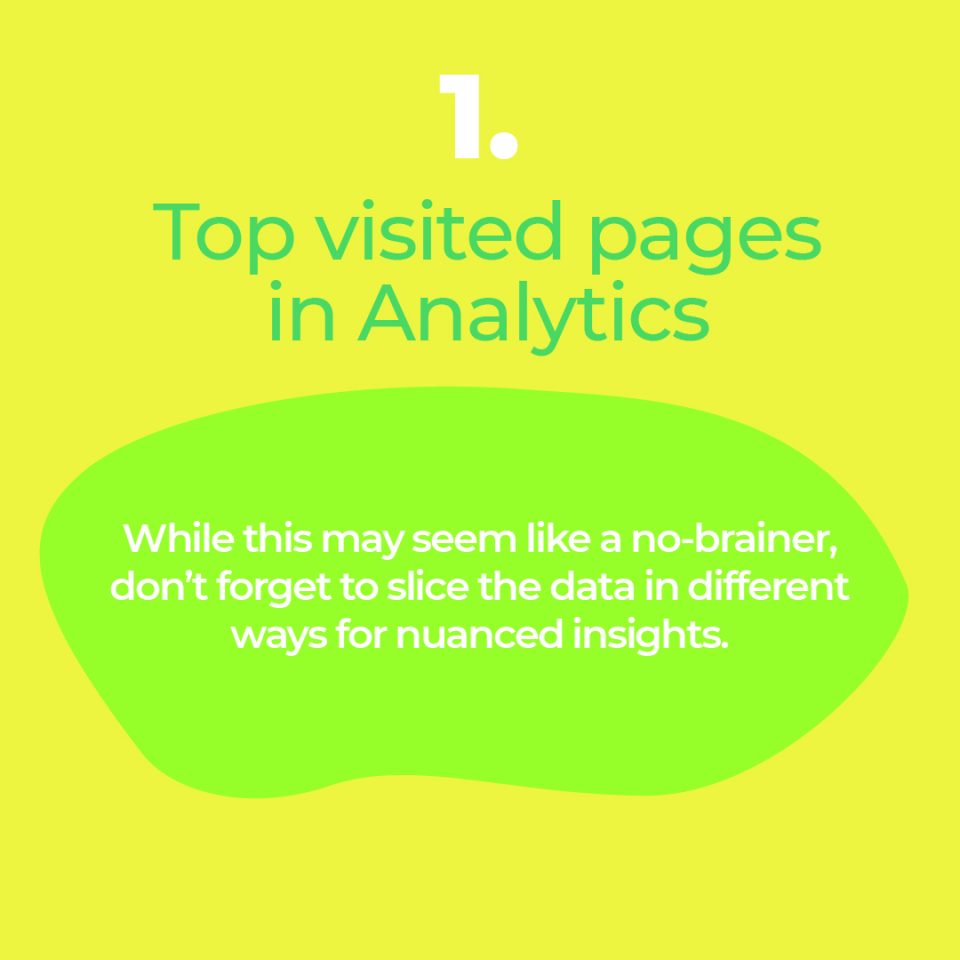 Top visited pages in Analytics
This might seem like a no-brainer. An overall view is great to get a sense of what draws people to your site, but make sure to slice the data in different ways in order to glean important nuggets of information and data nuance. Paid traffic can influence spikes in pages that may otherwise be hidden.
What are your top pages from organic search? Does it mirror overall?
If some content is more buried than you like, this can help you formulate a plan to increase visibility.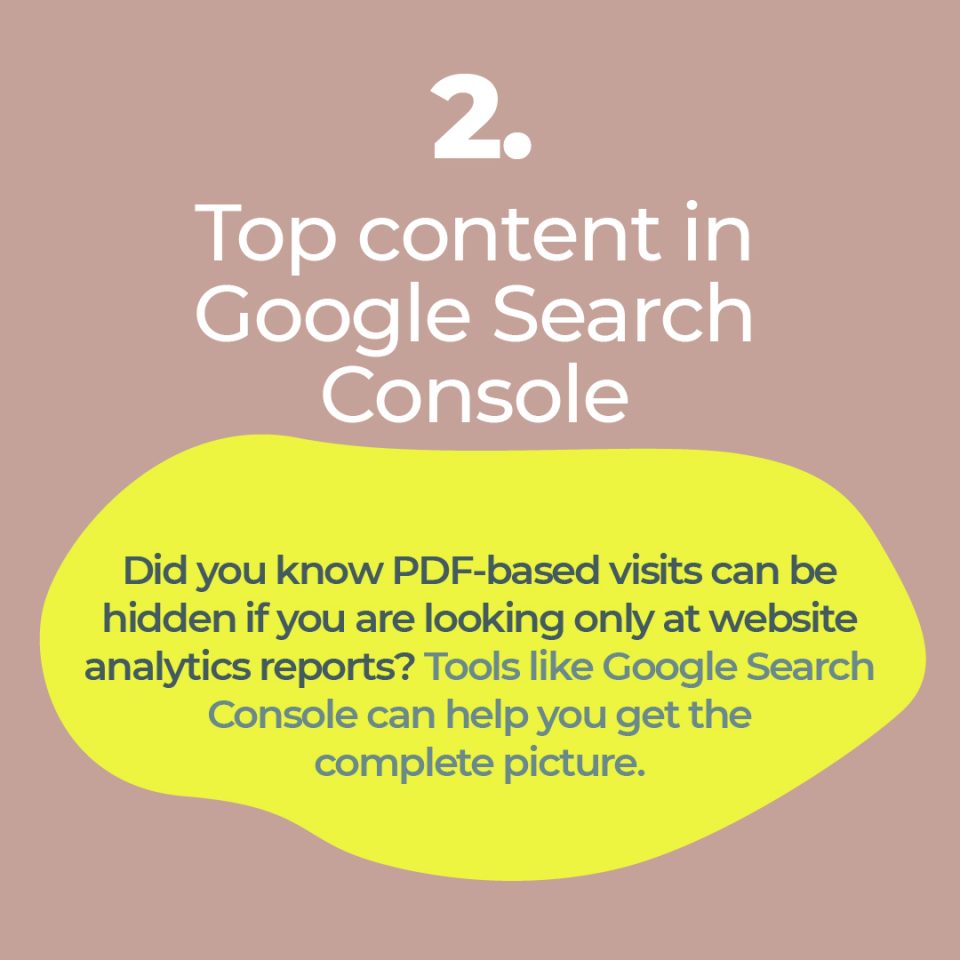 Top content in Google Search Console
A trend we see again and again in B2B is the proliferation of visits via Google search directly to assets hosted on websites other than web pages themselves.
Confused?
Let's say you have a PDF white paper featured on your website. Oftentimes the content in the PDF is richer and more fleshed out than other site content and search engines may deem the PDF to be more relevant to the searcher and therefore direct the user to the PDF vs. the website. One problem with PDF-based visits is that they can be hidden if you are looking only at website analytics reports. Tools like Google Search Console and Bing Webmaster Tools, however, will let you see what content is getting the most impressions and visits via their search engines, including PDFs.
The results from these reports may surprise you.
We've seen client sites where 25%-50% of clicks bypass the website altogether because they go directly to content-specific PDFs. And, while the PDF content may be informative, users are often at a dead end and which means you may miss out on the potential of capturing that lead.
The customer journey on a webpage is infinitely more controllable. What do we want to happen after they consume the content? Review related content? Subscribe to a newsletter? Request a quote? There are a number of paths we can take a website visitor down, but with a PDF viewer, the journey effectively ends.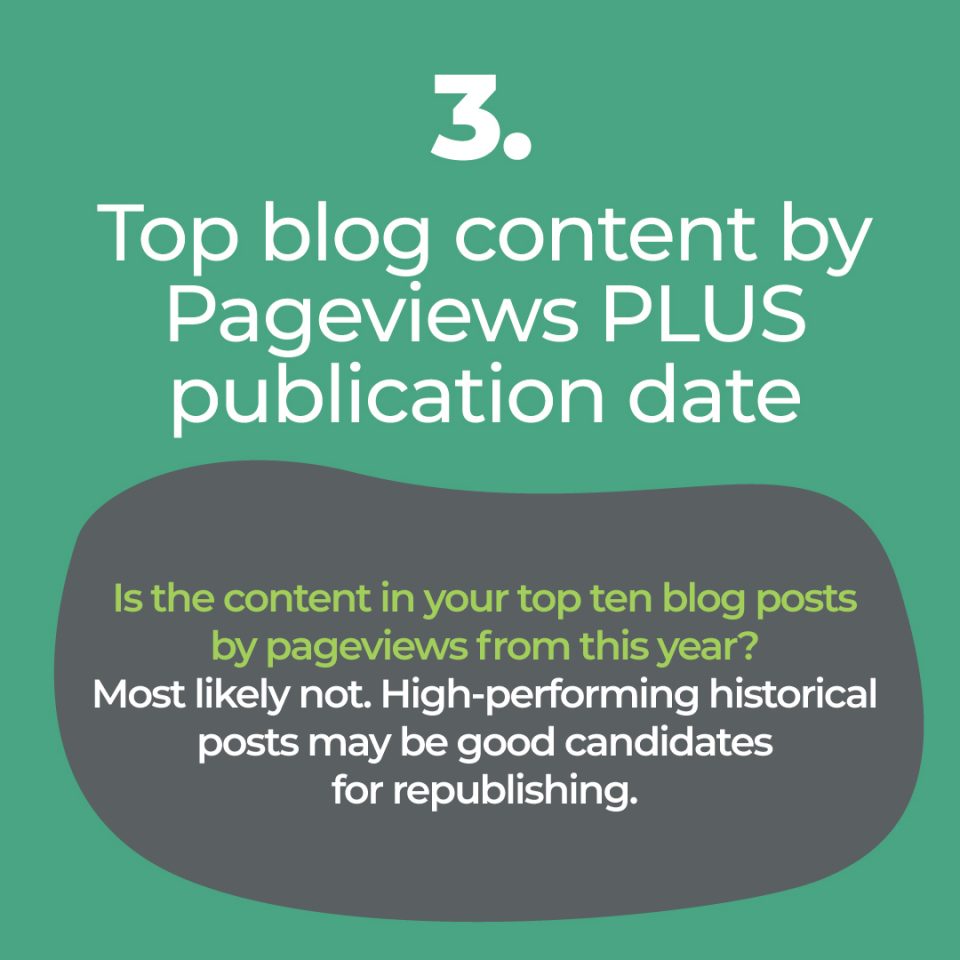 Top blog content by Pageviews PLUS publication date
Is the content in your top ten blog posts by pageviews from this year? Most likely not.
Historical content (content that is 2 or more years old) often continues to perform strongly. You may not be actively promoting it via social or other sources, but evergreen (not topical) content especially can draw in users via search engines continuously.
When this is the case, we recommend that clients consider a strategy of republishing historically strong content because:
It is easier and quicker to update and republish an old post than create content from scratch
It will boost SEO to these posts by providing fresher, even more enhanced content
It introduces the content to a new audience or to those that may have missed it the first time around
To recycle your content, check out our "no fuss" content republishing strategy:
Remove or replace content that is no longer relevant
Replace any outdated data/stats with fresher, more timely ones
Update images if necessary – this is particularly important for how-to guides
Add any new best practices that have emerged and remove any that are no longer relevant
Check and replace internal and external links – particularly if there are now better resources
With these three metrics in hand, you can start honing in on a content strategy that helps deliver more valuable leads.
To request an audit of your site, drop us a line here. We'd be happy to help get you started!