The Strategy Behind Good Creative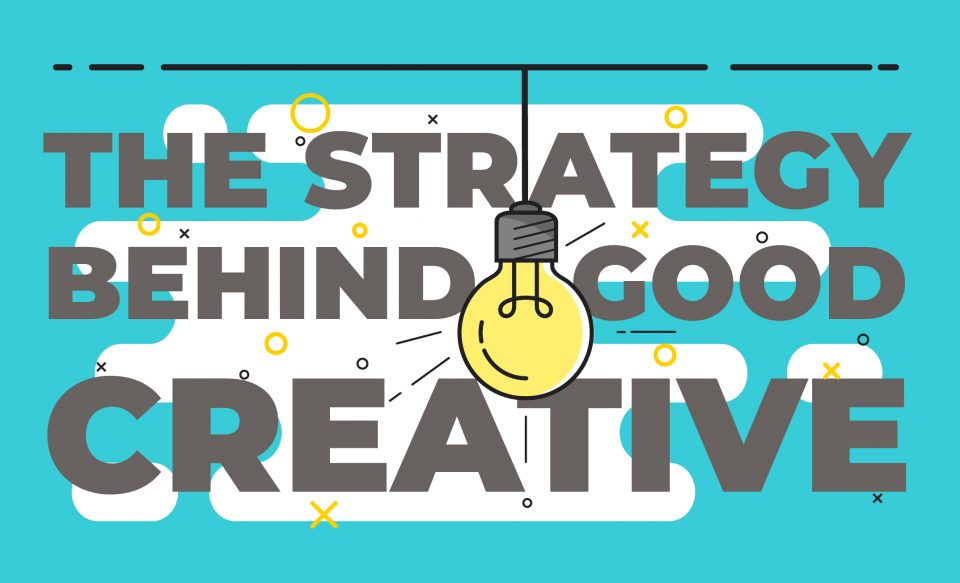 Often, we are asked what makes good creative. To be honest, it comes down to three things — listening, engaging and inspiring.
Good creative starts with listening.
Whether it's listening to our clients, our team or the industries we work in, listening is the most important thing an agency can do. That doesn't mean we shouldn't have a voice and lead the conversation but remember a marketer that does all the talking will never learn anything new…and as a result, won't likely communicate anything new either.
Without listening, marketing campaigns can often become one-sided and miss the intended mark. You may know your industry forward and backward, but the issues your customers face change every day. That's why we believe a mix of your industry knowledge (products, services and customer needs) combined with current industry research is extremely important and makes for a more powerful campaign. Without that combination, there is less of a chance of engaging your audience…and more of a chance of missing the mark completely.
It's no secret that a good listener is often heard more. However, it's not just listening to respond, but instead to fully understand your audience that allows us to start the foundation for a campaign that not only connects to your customers but your customer's audience too. The more we understand your customers' needs the more engaging your message will be. It is this sort of listening that will leave your audience thinking, 'they get me, that is exactly what I was looking for' and more often this is when your customers and potential customers will take action.
"By listening to customers and admitting where they were weak, a nearly 60-year-old company [Domino's Pizza] staged an almost impossible comeback." — Inc.
Probably one of the most notable campaign examples that came out of listening must be when Domino's pizza rebranded themselves and completely turned their business around.
According to Inc., "executives at Domino's Pizza knew their food wasn't good. They had received customer complaints such as, "The crust tastes like cardboard," "The sauce tastes like ketchup" and "This is an imitation of pizza." Also, according to Inc., "In consumer taste tests, if subjects knew the pizza was from Domino's, they liked it less than if they didn't know who made it. Domino's realized they had a serious problem if they didn't drastically change the taste and image of their brand."
So, they listened to their customers and actually went so far as to admit that their pizza was awful. Then they set to make it right and after reformulating their recipes asked their audience for another chance according to Inc.:
"Domino's started an ad campaign promising they would make their pizzas better. Morning shows did taste tests, and people started calling in orders again. After seeing how the honest self-deprecating humor worked for their tasteless cardboard pizza, the executive team discussed other similar campaigns. They decided the photos they used for marketing needed to reflect the actual product, rather than what they called "cheese porn"— stylized, beautiful food shots created by professionals. Domino's made a TV spot showing what really happens in a photo shoot and then promised to only use photos that its employees had actually made.
In 2009, sales were floundering, and Domino's ranked at the bottom for customer satisfaction. Since reinventing their pizza recipe and streamlining the ordering and delivery process, their share price has increased 60-fold. The company is now worth $9 billion. By listening to its customers and admitting where they were weak, a nearly 60-year-old company staged an almost impossible comeback."
You can see the Domino's story here.

Good creative should engage your audience.
We're sure this seems like a sensible concept, but there was a time in B2B marketing when it was thought that creative messaging and tactics should be less 'creative' in marketing to customers. Instead, clever ideas were often put on a shelf and replaced with tactics that were more "practical" and fully detailed all aspects of the product or service a company was selling. The idea was to inform versus engage and clever and fun messaging was left to consumer advertising.
"In a world where your competition regularly claims to be #1, it's difficult to differentiate and build your own identity. Difficult, but not impossible." — Forbes
To engage your audience means to stand out. The truth is we are all consumers, so why wouldn't we want to be entertained, even in a B2B environment? When creative is engaging there is a better chance for those B2B companies to stand out and be noticed, and likewise for their products and services to capture the interest of buyers. The creative, however, must answer a need.
That's where you must go back to the first step — listening. Without listening, whether that's acquired industry knowledge, market research or something new, we wouldn't understand our client's customer's pain points or be able to speak their language. That is when a clever message can go quickly off target. This is understandably why it's easier to go the route of the safe message instead of the clever one…but we wonder which message will be remembered longer…the boring or engaging one? Finding that intersection of answering a pain point in a clever, creative manner is the sweet spot for engagement – and a successful campaign.
ENGAGEMENT IN ACTION:
In 2016, organic snack maker Barnana launched a campaign that certainly helped them stand out. They hyped up the release of what they were calling 'Gorilla Milk' to be showcased at the Natural Products Expo West in March of that year. Their campaign was led with the question, "How do you milk a Gorilla? Find out on March 12th."
They went a step further by putting out this statement to the industry which was quickly picked up in numerous B2B news outlets all asking the same question, 'Is this for real?':
"After spending time with Western Lowland Gorillas in Africa, seeing their wild habitat being destroyed and after having the privilege to milk one myself – I am excited to bring mother gorillas' milk to market for human consumption and save the lives of gorillas and their wild habitat," said Caue Suplicy, Barnana CEO.
I, like other marketers around the industry, couldn't wait to hear more about this. Could this be true…was this a real product? We were truly engaged and couldn't wait to find out more.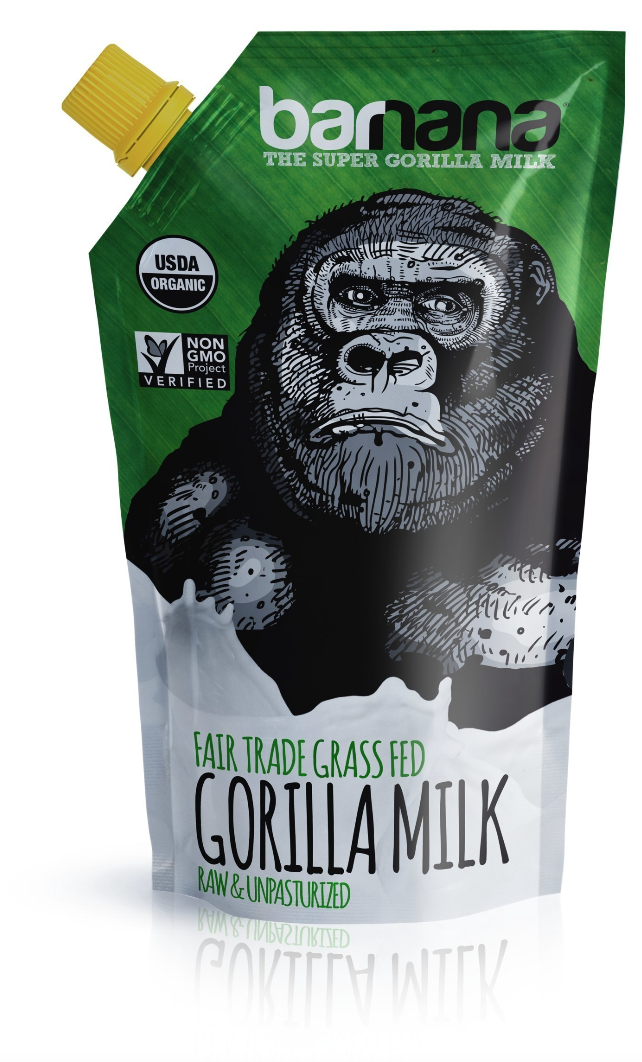 But then the punchline to what had to be a joke was revealed at their booth and simultaneously with these statements on their site and Instagram:
"Just because you can milk a gorilla…doesn't mean you should. We aren't actually coming out with Gorilla Milk. But we launched the Gorilla Milk campaign with strong hopes of raising awareness for animal environments and upcycling efforts. Just announced here at Expo at Booth 5851!" — Barnana
Good creative should be inspiring.
To inspire is to leave your audience wanting more, to encourage them to act, to make them think about you and your product long after they've closed the magazine, clicked away from the website, liked that social post, etc. Remember, good creative stays with you.
When it comes to being inspiring, you want your creative to be memorable and enjoyable to look at and/or read. A fun, inspiring creative campaign will be something that sticks with your audience. One way to do this is to tap into their human emotions. Whether that is with humor or humanity, when done well the campaign won't let them forget you…because you've inspired them.
INSPIRED EXAMPLE:
I remember the first time I saw the 'Father & Son' commercial from the company Vistaprint it moved me to tears. I was inspired by it, both professionally and personally and I don't think I will ever forget it. For a brand that I only thought of as a cheap printing option, I saw them in an entirely new light.
Here's a little about the campaign. According to Vistaprint, "'The Postcard' tells the touching story of an independent bakery over fifteen years and the crucial part it plays in the relationship between the owner and his son. Throughout the spot, Vistaprint marketing products work as a plot device, driving the narrative whilst showing how the business is evolving over time. The final tagline, "Everything you create matters" communicates Vistaprint's emphasis on providing professional quality products that micro businesses at any stage can use to market themselves with pride."
Here is a look at the inspiring Vistaprint commercial.

Good creative in action.
We believe, that through the act of listening and the consideration of what engages and inspires your audience, you will have the foundation for a powerful creative campaign. Then when it's time to create your campaign, the results will naturally speak to your customers in a way that makes them feel heard, which drives them to engage with and remember you for a long time.
We are here to listen and ready to help engage and inspire your audience.
Contact us today to learn more.